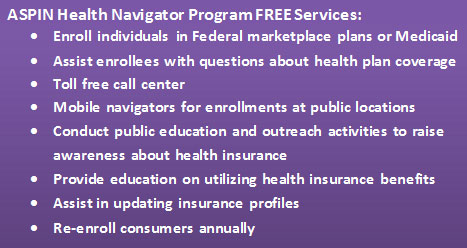 ASPIN Health Navigators in the News:
                                Greene County Daily World - August 11, 2015                                     Awarded HRSA Funds To Serve Persons With Mental Illness/Addictions 
Indy Star - June 15,2015
"Indy residents would be hard hit if Obamacare subsidies end"
Lafayette Journal & Courier- June 11, 2015
"Obamacare health exchange participation varies across state" 
---
Did you miss the deadline for Marketplace insurance? 
The NEW Healthy Indiana Plan, HIP 2.0, began January 27th!
Click here to visit IN.gov/fssa/hip or call the ASPIN Health Navigator Call Center at 877-313-7215 for more information.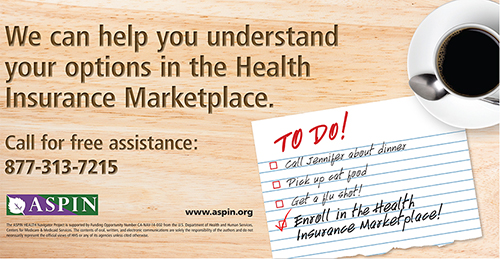 "The ASPIN Health Navigator Project is supported by Funding Opportunity Number CA-NAV-14-002 from the U.S. Department of Health and Human Services, Centers for Medicare & Medicaid Services. The contents provided are solely the responsibility of the authors and do not necessarily represent the official views of HHS or any of its agencies."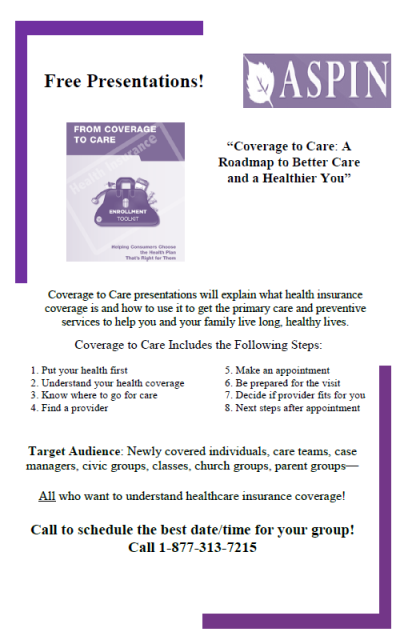 We have Navigators at locations all over the state
ready to assist you in enrollment at NO COST! 
Call now Toll free - 1-877-313-7215